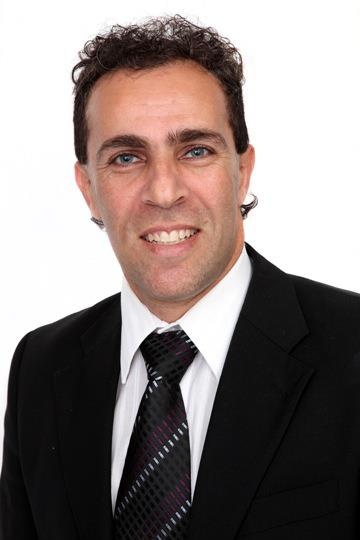 Mike T - Your #1 Local Trusted Real Estate Agent in Wollongong
Company Profile - Mike T Real Estate
Established in 2014, Mike T Real Estate has positioned itself as the real estate agency of first choice for people wishing to sell, or buy property in the Illawarra and beyond.
From our home office based in Horsley, our highly skilled and experienced boutique family business team led by sales professional Mike T have forged a track record for facilitating the sale of elite real estate in the Illawarra's most desirable settings as well as handling corporate property matters.
Our ethos shuns the impersonal, corporate approach and favours instead a style based on creating individual working relationships with our clients. Your particular needs are acknowledged and adhered to from the first to the final day of the sales process.
An extensive catalogue of outstanding results defines our history, complemented by our track record and customer satisfaction. However many of our finest sales attract no publicity whatsoever. Our discretion and respect for clients' privacy is paramount at all times.
We maintain regular contact with interested buyers, both local, interstate and overseas, and we consider ourselves to be a company with an international outlook that matches a Illawarra focus.
Whatever your preference, Mike T Real Estate possesses the skills and the knowledge to deliver you a rewarding real estate experience.
For more information about the history and solutions offered by Mike T Real Estate regarding residential, commercial or developments sites please call on 0417 447500
Remember Me - Mike T
With these great people
Mike T with Arnold Schwarzenegger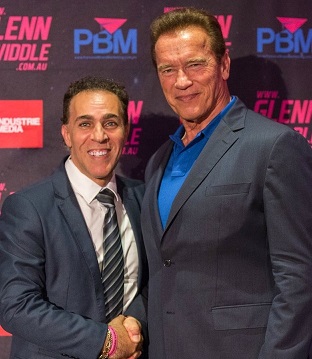 Mike T with Phil Britten (bali bombing survivor)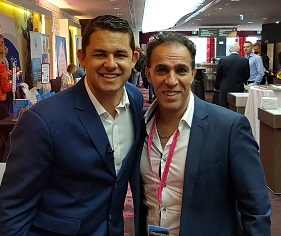 with ET (Eric Thomas the Hip Hop Preacher) and Glenn Twiddle Real Esate coach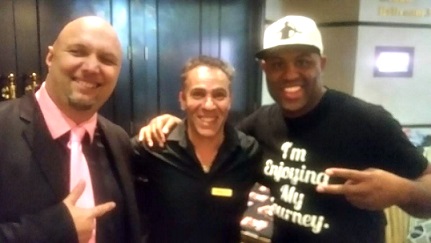 with Aaron Shiner one of Australia's Best Real Estate Agents and Coach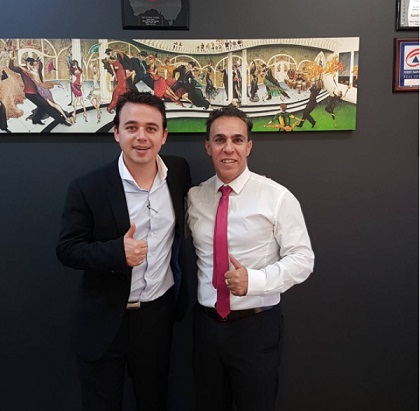 With Vivien Yap Australia's No1 Female Real Estate Agent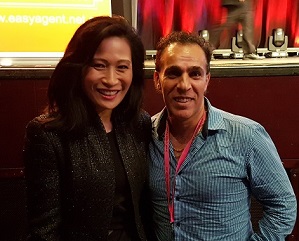 With Chris Gilmour No1 Qld Agent, No 4 in Australia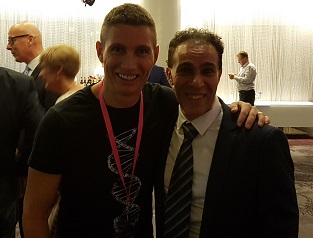 with Kurek Ashley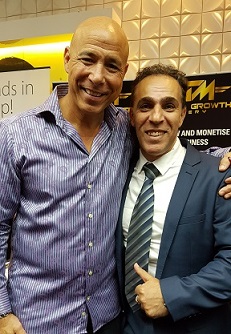 with Allan Pease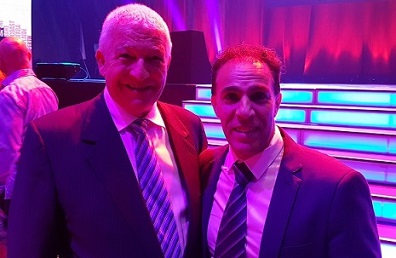 Mike T with NRL Parramatta Great and International Jason Cayless
Here's what Jason said about me

"

We wholeheartedly endorse Mike for any real estate purchase or sale.
Having been involved in 20+ property purchase/sales his charisma, no nonsense approach, and never quit attitude makes the process go a lot smoother.
Jason & Nathan Cayless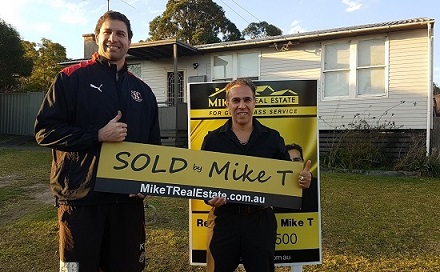 Career Summary
Position: Licensed Real Estate Agent
Suburbs Serviced: Albion Park, Balgownie, Berkeley, Blackbutt, Bulli, Coniston, Cordeaux Heights, Corrimal, Dapto, Farmborough Heights, Figtree, Horsley, Lake Heights, Mangerton, Shellharbour, Unanderra, Sydney, Wollongong & South Coast Regions.
Career Highlights: Several Salesperson of the month awards, No 1 in Australia, 3 Times for Sales/ Customer Service skills in other Sales Professions. (ask Mike T for more information)
2018 FINALIST Premier's NSW Govt "PMCA" Marketing Awards for Community Campaign of the Year.

Experience: Cert IV Property 17672, Cert IV Trainer & Assessor. Trained since 1998 by some of Australia's and World's best sales trainers.
Community Work
In his own time Mike manages and holds a barbeque sausage sizzle fundraiser at Office-works (weather permitting) for Endless Horizons, who supports homeless and disadvantaged people, as well as youth suicide prevention.
The reason for Mike T's success is that he really likes helping people.
Mike on behalf of outreach organization Endless Horizons was involved in Super Fun Day Easter 2014. Kiama newspaper article. http://www.kiamaindependent.com.au/story/2218605/seriously-super-
Always giving away prizes and stuff here are some pics of some lucky winners!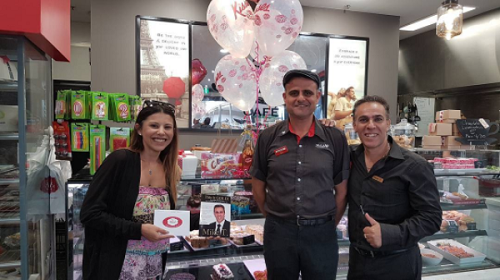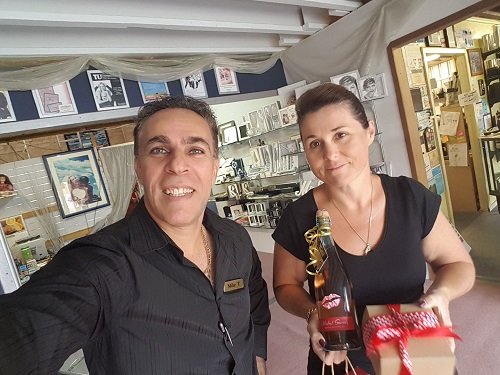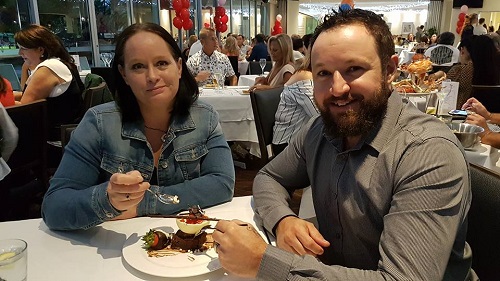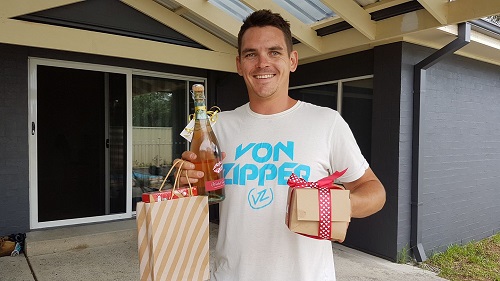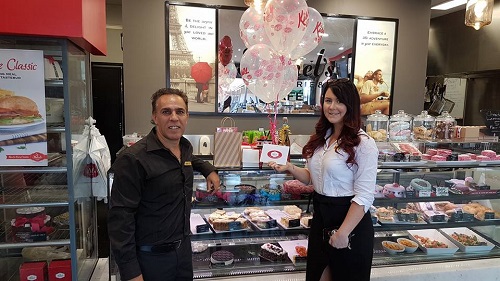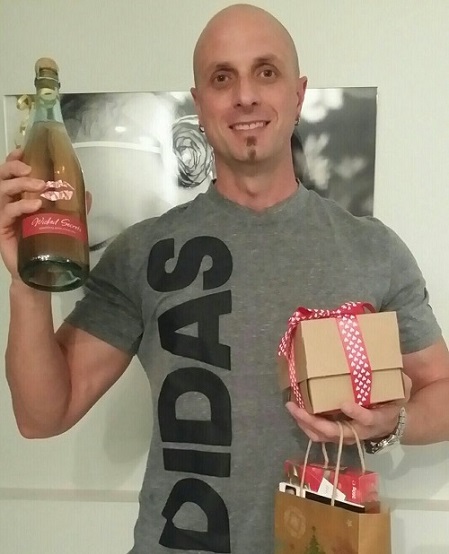 Featured in The Illawarra Mercury & Lake Times sponsoring advertisement for Spring into Corrimal
Watch video highlights scroll below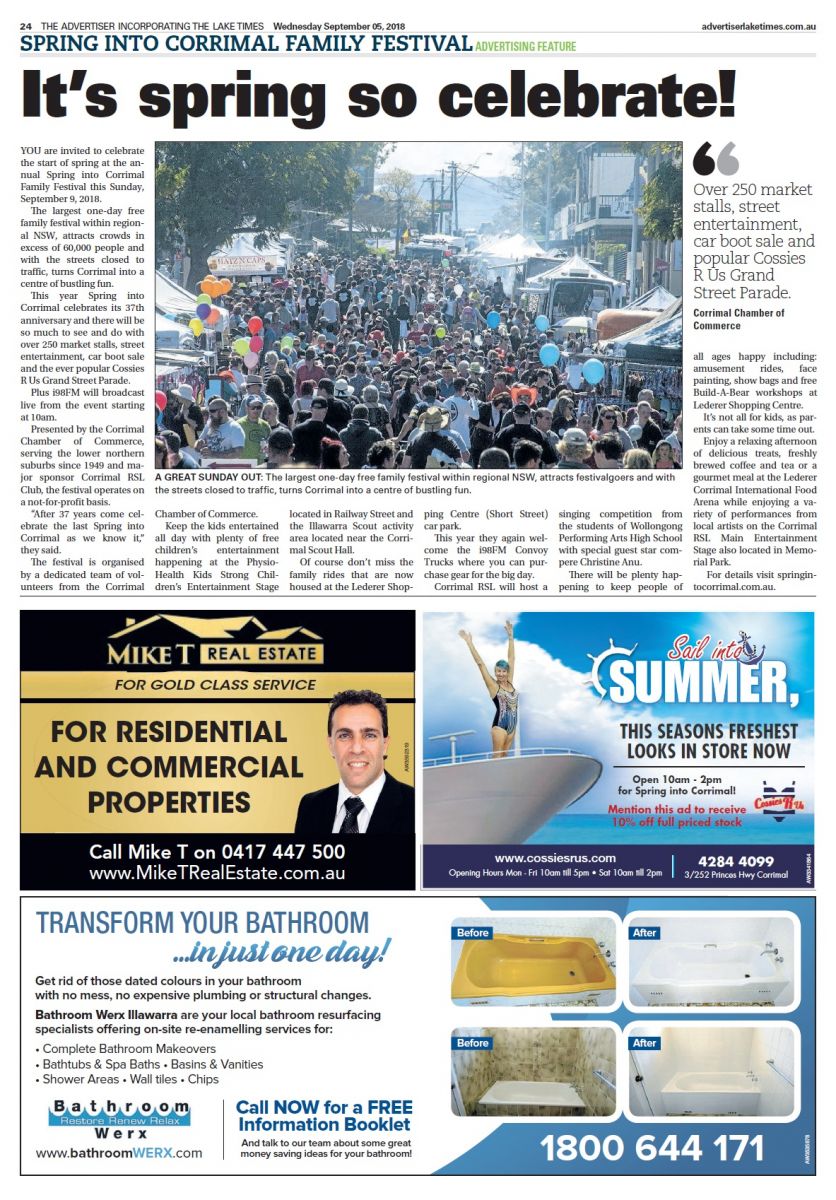 Click below to watch 2017 Spring into Corrimal Highlights Video with your host Mike T
Click below to watch 2018 Spring into Corrimal Highlights Video with your host Mike T
Our Marketing techniques are more than credible
This is the Award Winning Video 2018 FINALIST Premier's NSW Govt "PMCA"
Marketing Awards for Community Campaign of the Year.
Wollongong Hellenic Club Promo by Mike T

---